CLICK HERE FOR ENGLISH VERSION
Dopo aver alternato band europee e statunitensi, adesso giunge il momento di dirigersi verso il Canada e presentare i Vapids. Oddio, sinceramente non credo che abbiano bisogno davvero di tante presentazioni, quindi piuttosto che ripercorrere la loro storia, vi parlerò brevemente del mio rapporto con Jimmy e i Vapids. Ricordo ancora quando scoprii per la prima The Point Remain The Same fu come ricevere una carica di elettroshock: Jimmy & soci riuscirono nell'ardua impresa di realizzare un disco estremamente fico privo di ritornelli, melodie e di qualsiasi struttura standard nella composizione di un brano punk rock: qualcosa di unico e raro in un genere che tende a standardizzare qualsiasi cosa. Durante il primo Punk Rock Raduno ebbi infine il piacere di conoscere Jimmy e da allora è nata una grande e sincera amicizia che va al di là della semplice passione comune per il punk rock.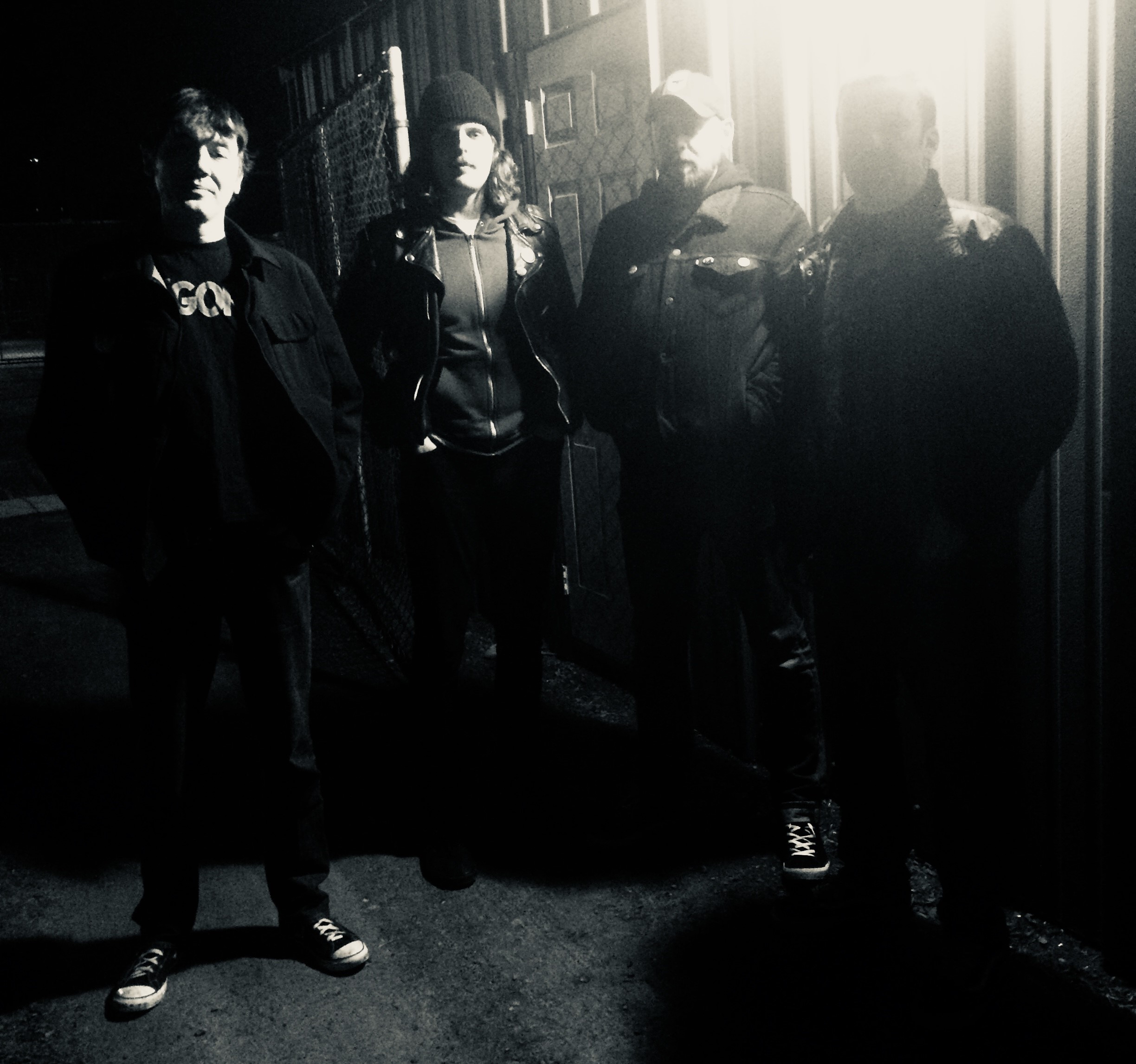 E'interessante capire l'intreccio che nasce dalla partecipazione dei Vapids al tributo: come farà un gruppo che ha fatto dell'anti-melodia il suo cavallo di battaglia a coverizzare una band con i Manges? Ne abbiamo discusso un po' con Jimmy, cantante e chitarrista della band che ci ha parlato per prima cosa del suo legame con i Manges "Quando ho scoperto i Manges a metà anni novanta è stato come una di quelle esperienze che alterano la mente. Era tutto molto sorprendente. E qui siamo entrambe le band, nate nel 1993, influenzate dallo stesso tipo musica e dalle stesse band, pubblicando i nostri dischi, dedicandoci a tu ciò che è DIY. Ancora di più, io e Andrea siamo nati lo stesso giorno dello stesso anno, entrambi cantiamo e suoniamo la stessa chitarra ( la stessa chitarra da quest'anno! ) e stranamente entrambi assomigliamo a famose superstar di Hollywood ( io – John Cusack, Andrea – George Clooney), entrambi siamo un po' bassi, entrambi abbiamo smesso di fumare lo stesso anno, entrambi guidiamo auto blu di media grandezza, entrambi pensiamo che il SOL# è il miglior accordo per iniziare una canzone punk rock (perchè dopo ogni volta automaticamente c'è il MI). Voglio dire, le similitudini tra di noi sono semplicemente innegabili. Come band è innegabile la loro importanza nell'universo del punk rock. Grandi canzoni, ragazzi fantastici, dedizione (adesso più che mai) e la lista potrebbe continuare. E anche il fatto che come band migliorano ogni anno. Dio benedica internet, e dio benedica i MANGES ".
Ma adesso è il momento di svelare un curioso aneddotto sul pezzo scelto dai Vapids e sempre Jimmy al riguardo ci dice "Andrea ha suggerito questa canzone specialmente per noi. Mi ha detto che la sua versione originale della canzone – Secret Agent In East Berlin – era una sorta di ballad, più lenta del solito e molto molto diversa da quella che appare su Go Down. Mi disse di credere che le nostre canzoni più lente sono tra le sue canzoni punk rock lente preferite di sempre. Quando uscì la voce sul tributo, è stato difficile per me scegliere quale canzone fare, quindi gli chiesi quale pezzo ritenesse fosse la scelta migliore per noi, mi ha raccontato la storia della canzone, e ha pensato fosse perfetta per noi. La versione originale su Go Down è il perfetto esempio della semplice magia che i Manges hanno. La canzone spacca. La nostra versione è molto personale. Mi è stato detto che suona come Cherry Bomb delle Runaways"
Ho avuto la fortuna di ascoltare il pezzo in anteprima lo scorso anno la domenica Post-Punk Rock Raduno: come già anticipato da Jimmy è una vera e proprio reinterpretazione della canzone ma fidatevi, la cover spacca davvero.
THE VAPIDS:
BANDCAMP: https://the-vapids.bandcamp.com/