Ho iniziato a leggere l'ultimo post sul sito ed è di Maggio scorso rendendomi conto che tutti i buoni propositi del 2022 sono andati a farsi fottere ancora una volta.
Avevo promesso di essere più attivo sul sito, e puntualmente non l'ho fatto visto che sono passati "solo" 7 mesi dall'ultimo post. Ma alla fine, tranne me, non penso che qualcuno ne abbia sentito davvero la mancanza. Ormai i blog non se li caga più nessuno dato che i contenuti si sono ormai spostati su podcast, twitch, youtube. Magari un giorno mi aggiornerò anche io ma la vedo dura.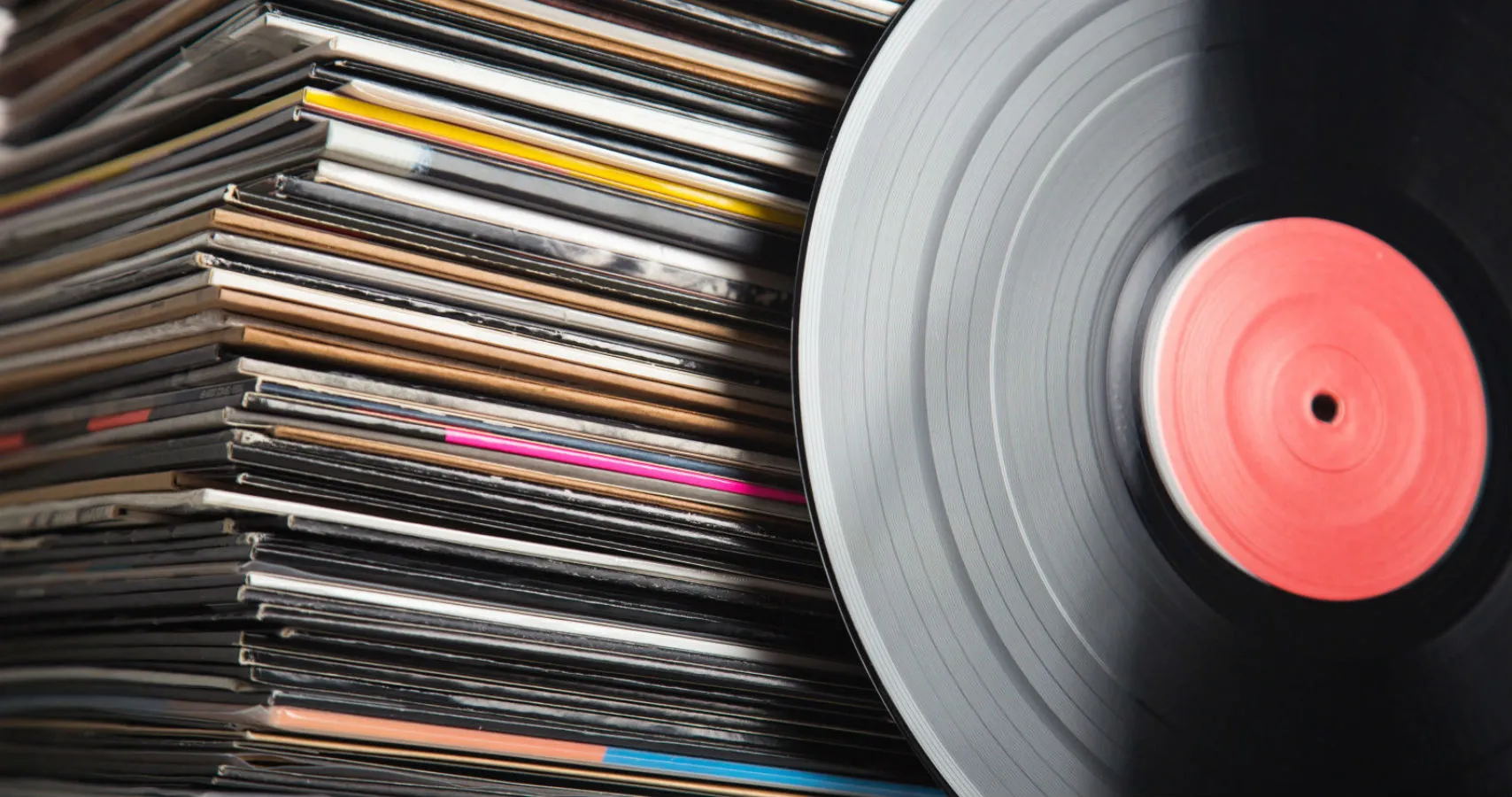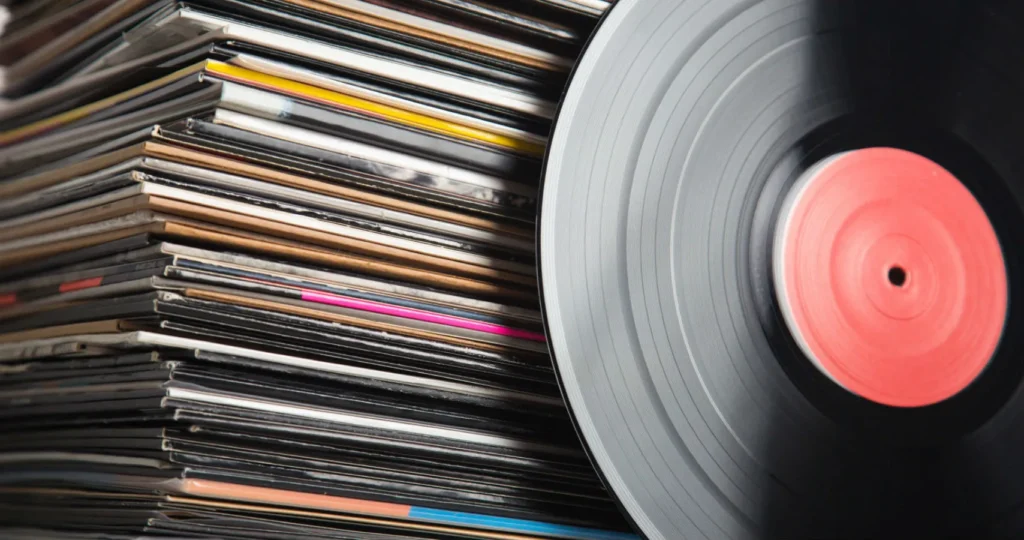 Se nel blog non sono stato attivissimo come label/distro e booking le cose sono andate decisamente meglio. Proverò a fare un breve recap di cosa si è fatto e vi metterò qualche link per l'ascolto/acquisto, così se vi siete persi qualcosa che vi interessa, c'è tempo per rimediare e supportare.
School Damage – Critical Excess
Con un groppo in gola devo dire che qui in Italia è un album che è passato un po' troppo in sordina. I più attenti sapranno che è già la seconda release per IBR e spero con tutto il cuore che continueranno a fare parte della "family" a lungo visto che mi legano tantissimi ricordi a questi ragazzacci di Toronto. In alto trovate il link per ascoltare il loro album e farvi un'idea ma il loro sound è ben chiaro già dalle prime note: punk rock veloce e doloroso come un pugno in faccia, testi cupi e nichilismo a go-go. Ciliegina sulla torta, dal vivo vi spettinano e vi trapanano le orecchie.
Se interessati potete acquistarlo cliccando qui.
The Young Rochelles – Interstellar Communication
New entry in casa IBR! Gli Young Rochelles sono un trio di Long Island, New York. Chiodo-Converse-Downstrokes, insomma sapete cosa aspettarvi: 4 pezzi al fulmicotone con tante ottime melodie e con i fratellini di NYC nel cuore. E' davvero un piacere aver pubblicato questo 7″ in compagnia degli amici di Hey Pizza Records (US), Endless Detention Records (AU) e Dumb Records (JP). Questo tipo di distribuzione secondo me sono fondamentali per dare il giusto risalto a un disco quando non si hanno grossi mezzi a disposizione.
Non sono rimaste tantissime copie a disposizione, se siete interessati si può acquistare qui

Ratbones – Teenage Confusion And Adult Delusion
Faccio sempre fatica a parlare della mia band, ma ammetto che sono contento e orgoglioso del risultato finale ma soprattutto soddisfatto dei feedback ricevuti. E' stato un disco nato e registrato nel bel mezzo della pandemia e, considerando le distanze che mi separano dagli altri ragazzi, non è stato proprio facile. Considerando il periodo storico, sicuramente è una storia comune per un milione di altre band, quindi kudos per tutti quanti. Colgo l'occasione per ringraziare tutti gli amici che ci hanno sostenuto, il disco è sempre disponibile e loro trovate qui sia in CD che in LP.
Zoanoids / Proton Packs – Split
Che dire di questo split? Semplicemente magnifico! Due band che adoro e a cui sono legato particolarmente perchè rappresenta un po' la mia visione dell'etichetta. Da una parte una band che ormai reputo dei fratelli e tra le persone migliori all'interno della "scena", dall'altra una band che ho scoperto casualmente e che è stata una piacevolissima intuizione. Purtroppo, come molti sapranno gli Zoanoids si sono sciolti, ma se tutto fila liscio a Gennaio '23 uscirà il secondo disco che è davvero fantastico.
In ogni caso anche questo split sta per terminare. Sono rimaste veramente una manciata di copie e lo potete trovare qui.
Ratbones – Ratbones
Questo è il disco d'esordio dei Ratbones uscito nel 2013 quando ancora non facevo parte della band e che vedeva una lineup diversa da quella attuale. Il cd prima stampa è ormai soldout da una vita ma abbiamo pensato bene di ristamparlo con Mom's Basement aggiungendo una ghost track.
Anche la seconda stampa sta per terminare e la trovate qui
Beatnik Termites – 7″ Collection
I Beatnik Termites non hanno bisogno di presentazioni, dai. Scoperti da ragazzino ormai 20 anni fa, avere la possibilità di far uscire un disco per loro è stata una piccola ma enorme soddisfazione. L'idea di questa raccolta è nata, purtroppo, solo un paio di settimane prima del mini tour tra Spagna e Italia che ho organizzato per loro e ovviamente non ci sono stati i tempi tecnici per una adeguata stampa in vinile. Magari un giorno succederà, mai dire mai.
Il disco è ancora disponibile qui.
Inoltre colgo l'occasione per anticipare che tra Gennaio e Febbraio 2023, ci saranno due dischi in uscita, a breve vi darò maggiori dettagli.
E adesso che ho parlato dell' attività come label, adesso passiamo al booking. La chiusura del Ligera, il nostro piccolo CBGB, purtroppo è stato un colpo durissimo. Trovare un posto adeguato per ospitare i nostri concerti in modalità sostenibile non è stato affatto facile ma con il Giambella Proud sono certo che con il tempo si potrà instaurare una nuova ed interessante collaborazione. Cosa si è fatto nel 2022? Poco ma lo riporto lo stesso:
Beatnik Termites/Ratbones : un fantastico ma complicatissimo mini tour in Spagna di 4 giorni. Tra un furgone rotto il giorno della partenza e casi di Covid nella "crew" nonostante tutto l'abbiamo portata a casa alla grande. Un grazie particolare ad Hormiga, senza di te non ce l'avremmo mai potuta fare. Da segnalare anche la partecipazione dei BT al Punk Rock Raduno, a mio avviso uno dei concerti più fighi di tutto il festival.
Stinking Polecats: primo concerto a Milano post reunion dopo oltre 20 anni. E' stato il primo concerto al Giambella Proud Live, non proprio facile ma sicuramente divertente. In apertura si sono esibiti Massilanciasassi (già frontman dei Leeches) e i Panamas che vi consiglio di tenere d'occhio.
DeeCracks/Ratbones: un piccolo weekend tra Milano e Castiglione delle Stiviere con i cari austro/svizzeri. Suonare al Dallò è un'esperienza mistica ed è probabilmente uno degli ultimi posti caldi e accoglienti di tutto il Nord Italia.
Cosa bolle in pentola per il 2023? Al momento nulla, ma appena si allineano i pianeti come dico io, qualcosa si muoverà. Promesso.
Adesso parliamo dei miei album preferiti del 2022. Premetto che escluderò a priori qualsiasi mia release e parlerò solo di full length. No reissue, no EP, no compilation, no live album, no cover album, no acustici. Non si tratta di una classifica e l'ordine è praticamente casuale seguendo la mia playlist di Spotify Punk Rock 2022 (che trovate qui sotto).
Sangue – 13 Pezzi: non sono un grande ascoltatore dell' HC, ne ascolto poco ma solo quando mi acchiappa immediatamente. Porca miseria questi sono 13 turbo pezzi che ti stendono al primo istante e che trasudano di cuore, attitudine, e sudore. In fondo in fondo la Sardegna non è così lontana da NYC.
Christian Blunda – Funky Punks in Space: Per chi non lo conoscesse, lui è il cantante dei Mean Jeans. Questo disco a mio avviso non ha avuto il giusto risalto. Non aspettatevi di certo un disco dei MJ: qui parliamo di una sorta di synth-punk rock dalle venature '80s fatto davvero molto bene. Non ci credete? Ascoltatevi Inside a Black Hole o Vortex: pezzoni clamorosi!
Sack – Ripper! : I Sack sono un vecchio progetto di Kody dei Lillingtons/TBR rispolverato dopo anni e che vede adesso coinvolti Ray Rocket e praticamente i Bricheros (gruppo peruviano/del Colorado molto fico). Ad anni di distanza, sparano fuori un disco niente male, punk rock fino al midollo. Non sono i Lillingtons, né i TBR ma hanno una propria personalità. E proprio per questo che perdono a Kody la canzone "I hate the Beach Boys".
Stinking Polecats – ST 2022: Dopo vent'anni gli SP si sono riformati (a dire il vero ci fu una reunion nel 2014 leggi qui il report) e hanno pubblicato un album molto figo. Il tempo è passato ma il talento è rimasto intatto. Promosso a pieni voti, potete acquistarlo qui
Screeching Weasel – The Awful Discolosures of: In una fase estremamente prolifica Ben Weasel sforna un nuovo album a distanza di soli 2 anni. Ad essere onesto, ho preferito il precedente Some Freaks of Atavism forse perchè più immediato all'ascolto ma anche qui il livello è molto alto. Se siete fan delle donnole sicuramente non resterete delusi (prima stampa disponibile qui).
The Manges – Book Of Hate For Good People: Se il punk rock made in Italy è motivo d'orgoglio per tutti noi, grande merito è dei veterani di Las Pezia che continuano a sfornare a distanza di tanti anni ancora album di altissimo livello. High On Stress e Red Flags probabilmente sono tra i loro pezzi migliori di sempre.
Suzi Moon – Dumb & In Luv: Devo essere onesto, nonostante ne abbia sentito parlare spesso ho spesso ignorato colpevolmente Suzi. Ex Civet e Turbulent Hearts, ha sfoggiato davvero un gran bell'album. Ho visto anche qualche video su youTube e sembra che anche dal vivo spacca i culi a 3/4 delle band in giro, mi piacerebbe davvero vederla da queste parti. Ascolto vivamente consigliato.
OFF! – Free LSD: Altro disco che è un bel pugno in faccia. Il caro Keith Morris, invece di godersi la meritata pensione del punk e crogiolarsi sul suo glorioso passato, è ancora lì fuori a sfornare dischi incredibili e dare lezioni di punk hardcore a tutti quanti.
Brad Marino – Basement Beat: Anche qui, una piacevolissima sorpresa e anche qui un'artista che ho sempre un po' trascurato colpevolmente. Disco ramonescore al 100% ma fatto con cognizione di causa. I giri, le melodie e i trick del genere ci sono tutti, ma questo disco è l'esempio che se sei bravo, puoi anche non cadere nella banalità del clichè. Ancora pochissime copie disponibili qui
Expulsados – El Laberinto de Neblina: E' storia risaputa che i Ramones in Sud America sono venerati come divinità e gli Expulsados ne sono un po' il simbolo. Cantassero in inglese, potrebbero essere paragonati tranquillamente agli Huntingtons in overdose di Mondo Bizarro. Se amate il ramonescore amerete anche questo disco, da ascoltare piacevolmente mentre si sorseggia del mate.
The Windowsill – Focus leggenda narra che pubblicare questo disco è stata una fatica immensa. Tra pigrizia, covid e scazzi vari sono passati 5 anni dall'ultimo album e devo dire che l'attesa è stata ben ripagata. I pezzi scorrono via piacevolmente a conferma che Marien è tra i migliori songwriter in Europa per il nostro genere.
The Young Hasselhoffs – Life Got In The Way immaginatevi i Beach Boys un po' tristi, con la chitarra un po' distorta, non più tanto Young e sbarazzini e forse un po' troppo maturi: lo scenario detto così non è proprio tra i più invitanti ma se ascolterete il disco sono certo che rimarrete affascinati dalle ottime melodie che dopo un paio di ascolti ti si appiccicano in testa (disponibile qualche copia qui).
Per adesso è tutto. Ci risentiremo a breve quando avrò qualcosa da dire.