CLICK HERE FOR ENGLISH VERSION
Per una band decisamente originale e che ha fatto del mistero il proprio marchio di fabbrica, oggi faremo un post diverso dagli altri: presentiamo i Giant Eagles e sveliamo anche la cover art.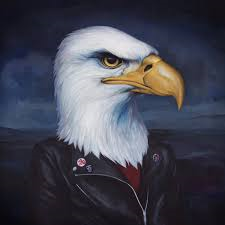 Ma andiamo per gradi. I Giant Eagles sono un super gruppo (da studio) di Rotterdam formato da Marien Nicotine (ex-Apers, The Windowsill) e Simon Speechless (Ragin' Hormones, Lulabelles, ex-Accelerators) nel 2005 quando hanno iniziato a lavorare alle prime canzoni. Insieme con Ivo Backbreaker (Apers, The Windowsill, Lone Wolf) e Ox Accelerator (Accelerators, Jizz Kids, Lone Wolf) nel 2013 hanno finalmente registrato Giant Egos: un album accolto benissimo anche dai criticoni del punk rock con un giudizio positivo pressocchè unanime.
Da allora, praticamente il silenzio… d'altra parte i componenti della band sono molto impegnati con le rispettive proprie band principali ed averli in questo tributo è sicuramente un valore aggiunto. Abbiamo tentato di scambiare due chiacchiere con la band, che fugacemente danno un suggerimento ai Manges "pensiamo che potrebbero essere una band migliore se cambiassero il nome in Giant Manges". Effettivamente non suona così male, vero?
A questo punto gli abbiamo chiesto informazioni sul pezzo scelto, e il motivo non può che essere così chiaro "Abbiamo scelto Lone Commando perchè è in grado di farci drizzare le penne".
Ermetici e sinteci al punto giusto, insomma!! Ma le novità non finiscono qui. In attesa di poter farvi ascoltare la compilation, approfittiamo del post odierno per svelarvi la copertina dell'album opera di Tommaso Eppesteingher in arte Tommy, a dispetto del cognome livornesissimo, lavora come insegnante di disegno e storia dell'arte nei licei, nonchè collabora con il mitico Vernacoliere.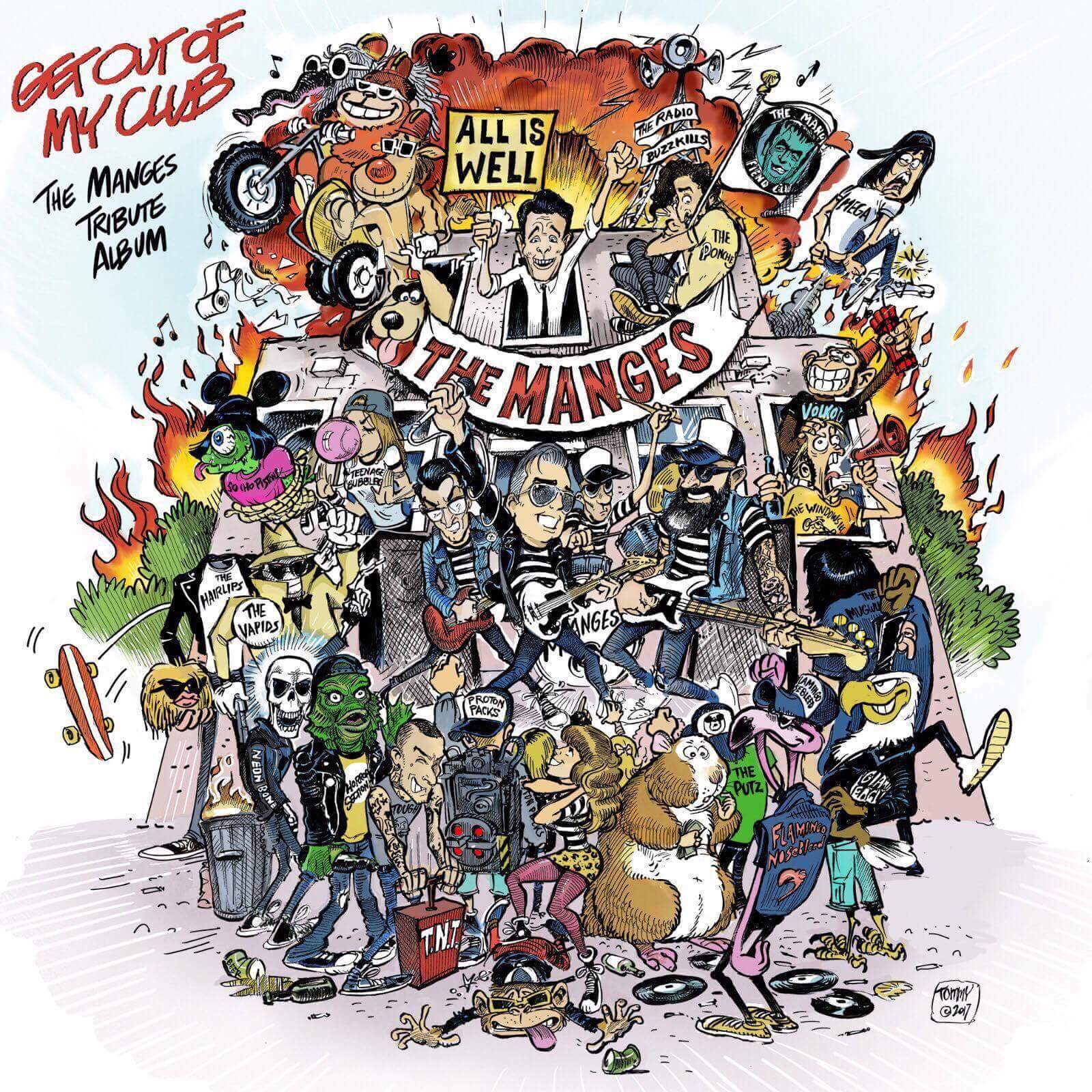 Non sono affatto un critico d'arte, anzi ammetto di non capirci proprio nulla, posso solo dire che la prima volta che ho visto la copertina ho detto "Minchia, che bomba!".
GIANT EAGLES
FACEBOOK: https://www.facebook.com/GiantEagles
STREAMING: https://shieldrecordings.bandcamp.com/album/giant-eagles-giant-egos