AVEM in Latin means BIRD. And their songs are only about birds: the thing itself is quite bizarre but funny that it intrigued me enough to go deeper. I must say that they are good. And if they have received the blessing of Jimmy "Maestro" Vapid, it means that it is worth knowing them a little more. And who could interview them if not the most famous ornithologist of the italian scene, mr. Tommi GB aka Il Gabbiano from Radio Eustachio? Please a warm welcome to Tommi, a great dude that will entertain you with cool interviews!
When the band started ? 
Avem has been around since the end of 2017, when three old friends from high school got together to play some of the old songs we used to jam.  That quickly morphed into writing a new song or two, and when we were outside smoking weed considering what to write lyrics about a huge woodpecker started pounding on a nearby tree. The thought of singing about birds came to mind, and that's what led us to start singing about birds! We've added another guitar player since that time, and are on our third drummer so lots has changed since the initial band started!
Could you please tell us which are your main musical influences ?
Well we obviously hate the Ramones LOL jk!!!! We all grew up listening to punk rock and ska of all kinds. We were teenagers in the 90s and early 2000s so it was a lot of Fat Wreck and Epitaph bands. I'd say some big bands for Morry (guitar player) and myself these days are Teenage Bottlerocket, The Manges, The Hextalls, Giant Eagles, The Queers, Windowsill, DeeCracks, Teenage Bubblegums, NOFX. Anything Dan Vapid, anything Jimmy Vapid, Mr T Experience, Weakerthans, Louis Armstrong. Swing music of the 20s-50s. Been listening to a lot of The Beths and Jagger Holly lately too. Don't forget the Groovie Ghoulies. OH and The SUCK's new album kicks ass. Haha we could go on and on. All of these bands do cool little things or write cool songs that inspire us to write the songs we do.
Speaking about influences for sure you love talking about birds in your songs, please tell us something more about this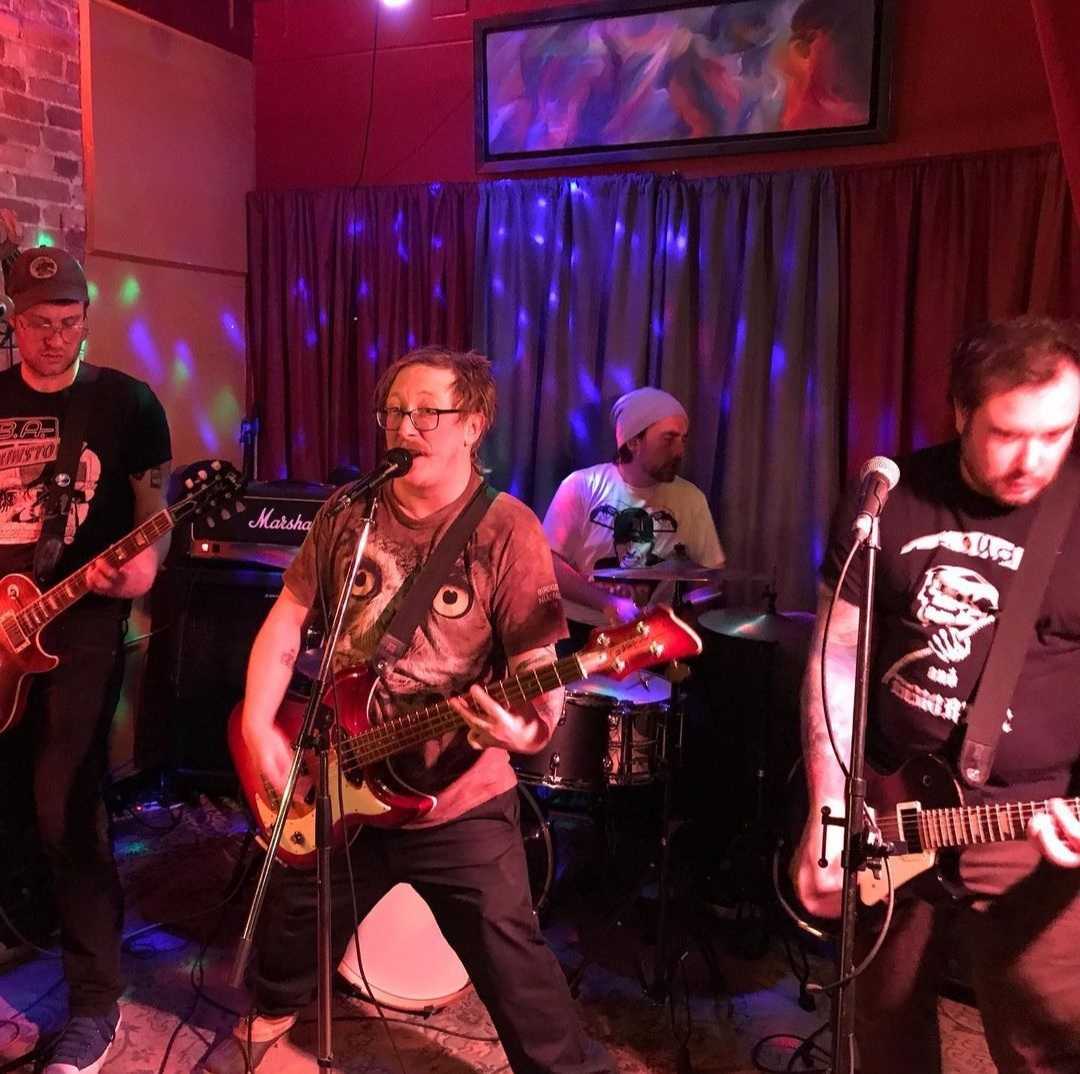 Birds are so rad. Some of my earliest memories of being a kid living on a farm are all the cool birds that used to come to our feeder. What's so cool about birds is that the more you learn about them, the more you learn that there are so many species that are incredibly different, and it's amazing what they do to survive. For example a 3g hummingbird flies over the Gulf of Mexico 1300-1800km IN ONE FLIGHT every single migration. That is twice a year this tiny little thing flies across a massive body of water, for reasons humans still don't entirely understand. Some birds dance, some birds mimic, some birds simply survive. There are a lot of similarities you can find between birds and how they behave/what they have to go through and humans, so we like to talk about birds themselves, and human life experiences as told through the perspective of birds.
Do you like and do you want to tell us about other good bands from your area?
Oh man I don't want to do any of them a disservice because there are so many that work so hard and kick ass! School Damage is one that comes to mind but you might have heard of them already 😉 If I had to name 3 local bands they'd be in no particular order: Hangtime, Busm, Mad Murdocks.
My favourite Canadian band are the Chixdiggit! I had the opportunity to see them live here in Italy. I can tell I was also really impressed by the Creeps when Andre from IBR bring them to punk rock raduno. I went in tour as a roadie with Andre and his band The Ratbones…They told me great things about their Canadian tour, about Jimmy Vapid and alot of other cool things. Ah man also i saw 3 years ago the band PKEW PKEW PKEW that are really good… So what's the magic, the magic glue or powder that make Canada having so many great bands?
Oh man I remember seeing Chixdiggit! with Kepi Ghoulie playing bass for them. I'm surprised their hips don't break, their power stances are so low awesome. I also interviewed KJ once for a friend's blog, MusicSheBlogged (what up Sarah Litt!) What's the magic, you ask? I'd have to ask the same thing about Italy!!! There are some fucking amazing bands coming out of Italy that just blow my mind and I wish they'd come over here to Canada! Maybe because there are a lot of Italians that live in Canada? I'm going to go with that answer.
Which place do you like to play more? I mean when things will be ok again do you wonder about going on tour?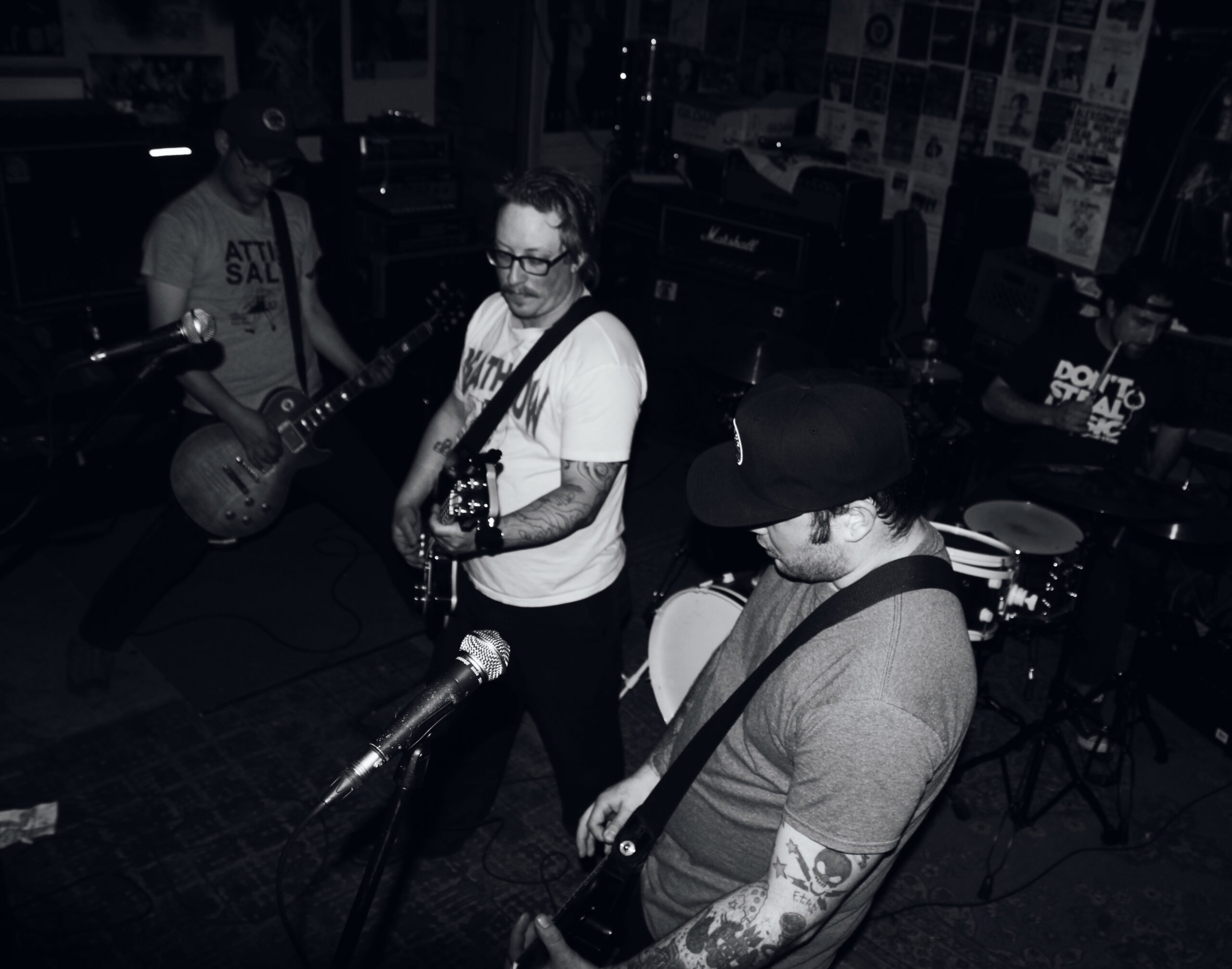 So far we've only really played in our home province, in the south side. Toronto at Bovine Sex Club is an awesome place, there was a bar called The Foxx Lounge & Hotdoggery that kicked ass north of Toronto, and an AWESOME place in the suburbs in the basement of a restaurant called Rotilicious. That place kicks so much ass. In terms of where we want to play, we'd love to come across the ocean and play in Italy, Holland, Austria, Germany, France, Europe in general. There are just so many kickass bands in Europe and the scene seems so cool, we would consider our lives complete doing a tour across Europe that ends up at Punk Rock Raduno.
Do you know and do you listen to some band from Italy?
Sure do! Ratbones, Manges, Teenage Bubblegums, Riccobellis, Proton Packs, TOUGH, MEGA, Livermores.. all amazing bands. You got any more for us??
Another question about Canadian bands..do you guys like the Weakerthans?
Fuck yeah. They're such a great band, I really hope they get back together and make another album. Their lead singer John. K. Samson is brilliant and he kicked ass when he was in his old band Propagandhi (who also still kick so much ass)
So speaking about your EP, how does the idea of doing a split with COBRA&THE DAGGERS came up?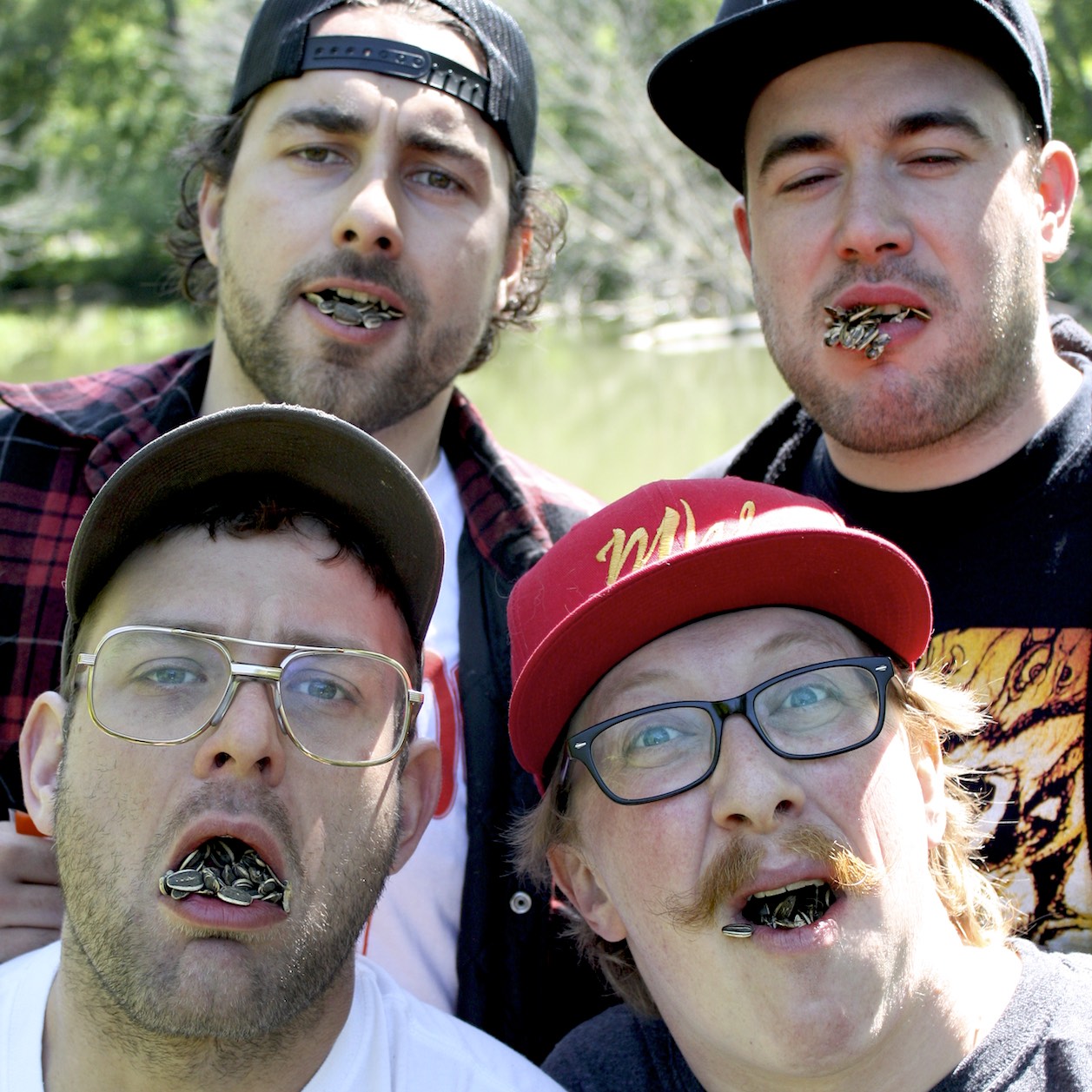 We've known those two for a very long time and are dear friends of ours. They had recently moved across the country and sent us some songs they had done together just for fun, and we thought they kicked ass! We asked if they wanted to do a split digital release with us, as their songs needed to be shared with more than just close friends. We're super stoked with how the EP turned out, and I absolutely love their songs.
Are you planning a full lenght album soon?
We've been working on a full length for quite some time now, we've got probably close to 15 songs that nobody has ever heard before. With the world being different than it was a year ago it's been tough for us to get together and practice, it's also tough to get studio time. We're still working at that, but in the meantime we've recorded a couple new songs with Jimmy Vapid that will be coming out one of these days.
Qualcuno ci invita a Raduno così possiamo festeggiare e insegnarti gli uccelli, cazzo sì! OR one I actually use regularly, Manache! hahahaha
CONTACTS: