CLICK HERE FOR ENGLISH VERSION
Come molti di voi già sapranno, da qualche settimana Mom's Basement Records, etichetta emergente degli Stati Uniti, ha annunciato la pubblicazione di un tributo ai nostri amati Manges. Un progetto ambizioso che coinvolge tante band da ogni angolo del Mondo e che ha attirato subito la nostra attenzione. Così scambiando due chiacchiere con John – fondatore dell'etichetta – abbiamo pensato di trovare un modo per collaborare alla realizzazione di questo progetto; abbiamo deciso di quindi di rilasciare un serie di brevi interviste per presentare le band che omaggeranno i rockers di Las Pezia.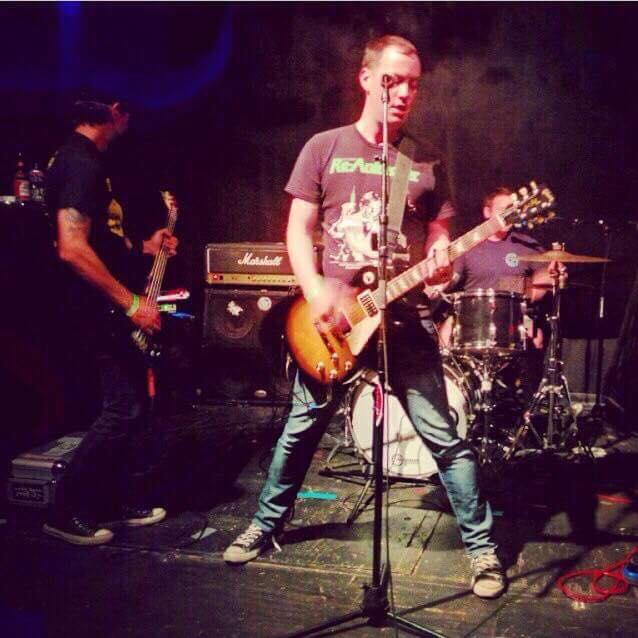 La prima band annunciata sono stati gli americani Horror Section che per l'occasione hanno scelto Barrage of Hate. Il quartetto del Missouri, facente parte del giro della Eccentric Pop Records (ma con all'attivo anche due split per Mom's Basement)  sono una delle pop-punk band emergenti  più interessanti che personalmente ho iniziato ad ascoltare solo un paio d'anni fa quando venne pubblicato lo split con Dan Vapid And The Cheats. Se hanno la benedizione del Profeta, vuoi che non siano una band valida?
Dave – cantante e chitarrista della band ci dice "I Manges sono una delle mie band preferite e sicuramente tra le più importanti. Ho iniziato ad ascoltarli quando venne pubblicato The Manges 'R Good Enough. Poco dopo ebbi l'occasione di vederli a Carbondale, Illinois quando vennero in tour negli States. Quella fu la prima volta che andai a Carbondale, feci amicizia con tante persone e poi mi trasferii lì per andare a scuola. Son passati tanti anni e loro hanno continuato a pubblicare grandi album; ho avuto la fortuna di vederli altre volte dal vivo (e non mi hanno mai deluso). E' un onore per me fare parte di questa compilation , All Hail The Manges!"
Quello che mi ha sempre colpito degli Horror Section è che sono veloci, hanno ottime melodie e quel lato "oscuro" che avvolge un po' di mistero la band. E' molto interessante vedere quindi come queste caratteristiche si sposeranno con un brano come Barrage Of Hate, uno dei pezzi più famosi della band e vero marchio di fabbrica del Manges-sound.
Al riguardo Dave ci dice "E' un classico dei Manges ed è stato per molti anni uno dei miei pezzi preferiti. Ottime melodie e un testo che si incastra perfettamente con le tematiche della nostra band. Parole oscure e minacciose accompagnate dai soliti fidati accordi in grado di conquistarti all'istante!"
Bene, non ci resta che aspettare.
CONTATTI HORROR SECTION :
FACEBOOK: https://www.facebook.com/pg/horrorsectionband
STREAMING: https://horrorsection.bandcamp.com/