Torna in Italia per un'unica data la reginetta del power-pop!

E' la fine degli anni '70 quando Nikki Corvette pubblica, per la BOMP Records di Greg Shwan, il suo primo disco: Nikki & The Corvettes. Non un disco qualsiasi ma un LP che avrebbe influenzato generazioni di band rock 'n roll al femminile: dalle Go Go's alle Muffs, dalle Donnas (che cantavano I wanna be Nikki Corvette) fino ad arrivare alle giapponesi 5,6,7,8's, quelle di Kill Bill, per intendersi.
Trentacinque anni dopo la reginetta del power pop ha ancora tanto da dire, con la stessa passione e la stessa voglia di divertisi di un tempo.
Così nel 2012, con una backing band d'eccezione composta da Hervé Peroncini (The Peawees) e dai fratelli Franz e Brown Barcella (Miss Chain & the Broken Heels), decide di ritornare in Europa con un infuocato tour estivo, il cui successo trasforma quella che doveva essere un'esperienza sporadica in una vera e propria band: Nikki Corvette & The Romeos.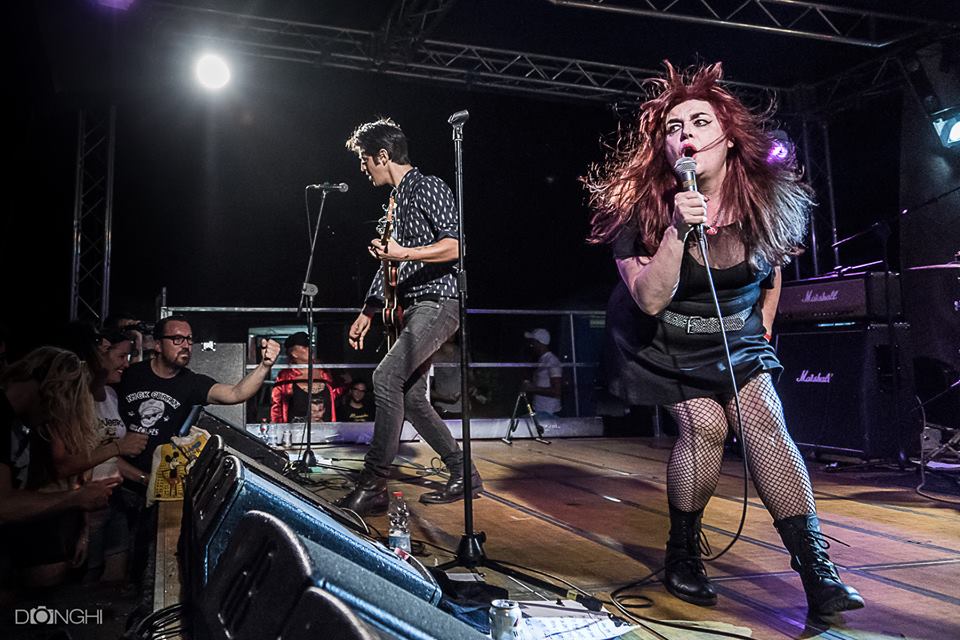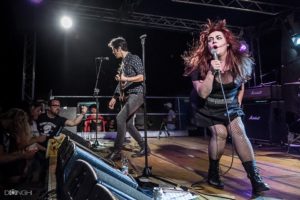 Il caratteristico sound di Nikki, che prende a piene mani dal power – pop e dal bubblegum, si fonde magicamente con le influenze soul, r' n ' b e sixties garage dei tre italiani, dando vita così ad un nuovo singolo conentente due canzoni originali. La sorprendente He's Gone (Lato A) mixa melodie da Sixties Girl Groups e Reigning Sound al groove Motown, Rockin' Romeos (Lato B) è, invece, un punk-rock'n'roll accattivante di scuola Flamin' Groovies.
Il singolo viene presto esaurito, ed il nuovo tour ottiene nuovamente feedback entusiastici di pubblico e critica.
A due anni di distanza, Nikki Corvette & the Romeos tornano a solcare nuovamente i palchi Europei, in occasione del loro partecipazione al leggendario Purple Weekend a Leon, Spagna.
A sorpresa, anche un'unica data italiana, mercoledì 6 dicembre alla Latteria Molloy di Brescia, in compagnia dei Riccobellis
Mercoledì alla Latteria & Otis Tours Proudly present:
★ NIKKI CORVETTE & THE ROMEOS ★
whit members of The Perwees and Miss Chain & The Broken Heels
• Guest > RICCOBELLIS
• prima e dopo il concerto
selezione musicale di JEAN-LUC STOTE
• la cena parlata. A una grande tavolata, a cui siente invitati, Jean-Luc coinvolge gli ospiti in una chiacchierata informale tra un bicchieder di vino e un caffè (menù fisso 10 euro, per prenotare un posto info@latteriamolloy.it)
mercoledì 6 dicembre 2017
@ LATTERIA MOLLOY
Via MArziale Ducos 2/b, Brescia
(presso La Nave di Harlock)
INGRESSO GRATUITO
(non serve più la tessera)
http://nikkicorvetteandtheromeos.bandcamp.com
FB: https://www.facebook.com/events/368950370231410/