Moving right along with the HEAD tribute band announcements. We're back with another Italian Band on the comp (half of the Mom's Basement Records roster is from Italy so Is that a surprise at all?) we're very pleased to announce that the Proton Packs from Siena, Italy is on the tribute comp! They are hard at work on their 4th full length Lp which will be out next year on the label.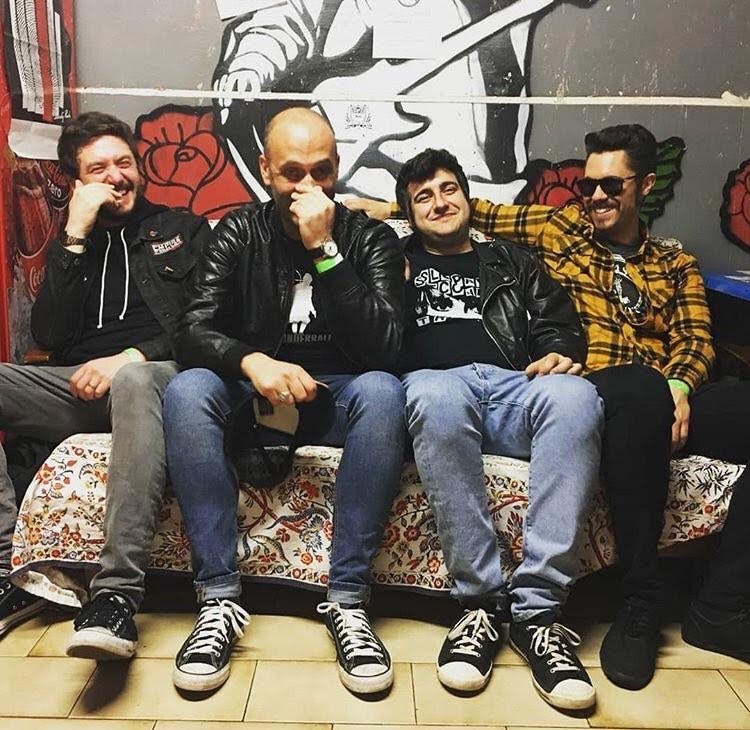 Proton Packs chose "Gladys Kravitz" for their contribution and they had this to say about the mighty HEAD.
"HEAD are an anomaly. In a pop punk world largely dominated by fake drum tracks, overdubs, studio gimmicks and autotune, they unapologetically continue to exist and play their own askew and unpolished brand of "street rock", which is equal part garage punk and Ramonescore. Their lyrics are at times goofy and at times subtle. Their melodies are weird and unforgettable. That's why we love them. We have no idea how they came up with this strange formula, and probably neither do they. They just do their thing and they don't give a shit. And not giving a shit is as punk rock as punk rock gets".
Their contribution is yet another killer on an album full of em, this makes 6 out of 24 announced. Stay tuned for another announcement in a couple days and more cool news to.